Fan Site for Japanese Trains
Newsletter
The jtrain.com newsletter is coming soon! Watch this spot for more.
Picture of the Moment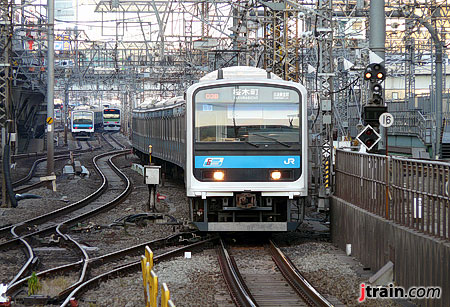 Updates
2/24/08: Many new Shinkansen photos added, including the E926 East-i track inspection train.
2/21/08: Many new photos added, including a significant amount to the Chiba Monorail section. Several new train series have also been added.
2/19/08: The Picture of the Moment is now clickable and will take you to the full-sized image.
2/18/08: Updated the Miscellaneous photo section. Tons of additional photos in all categories coming soon!
1/7/08: Picture of the Moment has been added to the home page.
12/30/07: The site is undergoing a redesign. New photos, videos, and features coming soon!
9/12/07: Added 300+ photos to the photo section.
9/10/07: The photo system is now online and I'm adding photos on a regular basis. Videos and a forum coming next.
6/8/07: Welcome to jtrain.com! The site is in its first incarnation. Not much content yet, but we'll be adding more on a regular basis so check back often.